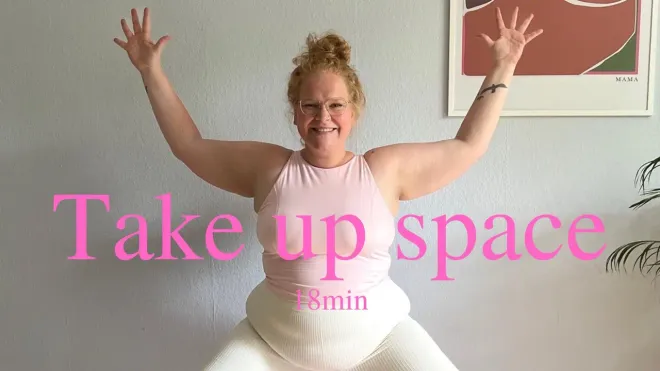 Take up space!
Video
Facility/Studio
Sophie's Safe Space - Yoga is for every body.
Availability after purchase
Unlimited availability
Price
| | |
| --- | --- |
| 179.00 € | Yoga Fortgeschrittenen Kurs - Dive Deeper (On-Demand) |
About the class
Du zeigst dich, du stärkst dein Selbstbewusstsein, du empowerst dich du stellst dich der Welt vor und du bist deine größte Supporterin (oder Supporter). All das praktizierst du in dieser kompakten Session. Durch die Berg-, Göttinen- & Krieger-Asanas erfährt dein Körper Stabilität und Stärke. Gekrönt wird alles mit der "Take Up Space"-Haltung! Lass dich darauf ein. Ich wünsche dir viel Freude und Stärke!
Diese Session ist übrigens auch wunderbar vor Prüfungen o.Ä. geeignet.
Hilfsmittel: evtl. 2 Blöcke
Love, Sophie
About the trainer/teacher
Sophie hat durch Yoga zu Akzeptanz & Zufriedenheit mit sich und ihrem Körper gefunden. Sie praktiziert selbst seit über 10 Jahren und hat mehrere Ausbildungen in dem Bereich absolviert. Ihr Ziel ist es, Yoga vor allem für dick_fette, mehrgewichtige Körper zugänglich zu machen. Denn Yoga is for every BODY!