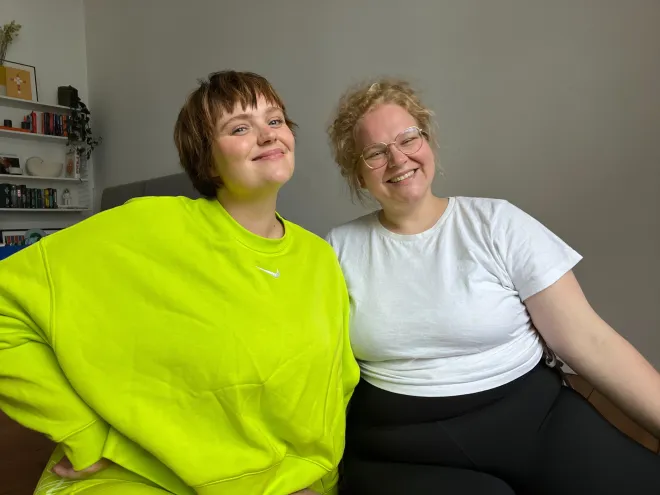 BONUS: Charlotte & Sophie "10min Yoga Talk"
Video
Facility/Studio
Sophie's Safe Space - Yoga is for every body.
Availability after purchase
Unlimited availability
Price
| | |
| --- | --- |
| 0.00 € | Single ticket |
| 179.00 € | Yoga Fortgeschrittenen Kurs - Dive Deeper (On-Demand) |
About the class
In diesem Talk spreche ich exklusiv mit der Influencerin und meiner lieben Freundin, Charlotte Kuhrt, über ihren persönlichen Yoga-Weg, ihre Yoga Vorlieben, wie sie Fortgeschritten sein im Yoga für sich definiert und ihre Tipps für dich, wie du von der Anfängerin zur Fortgeschrittenen wirst.
Viel Freude bei diesem Talk.
Love, Sophie
About the trainer/teacher
Sophie findet durch Yoga immer wieder zu sich und ihrem dicken Körper zurück und hat dadurch gelernt, sich wohlwollend und liebevoll zu begegnen. Diese Erfahrungen und ihr Wissen möchte sie gerne an andere Menschen, vor allem mehrgewichtige Menschen, weitergeben. Sie selbst praktiziert seit 2013 regelmäßig Yoga. Sie selbst praktiziert Hatha Yoga seit 2013 und hat mehrere Ausbildungen absolviert.