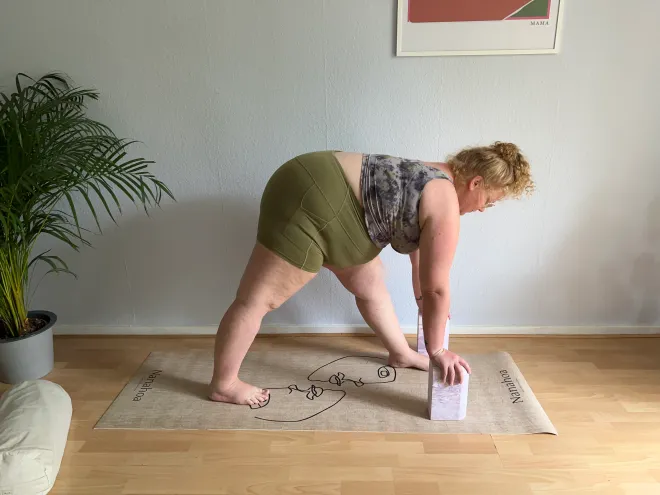 2. Trimester
Video
Facility/Studio
Sophie's Safe Space - Yoga is for every body.
Availability after purchase
Unlimited availability
Price
| | |
| --- | --- |
| 20.00 € | Single ticket |
| 49.00 € | Prenatal Plus Size Yoga BUNDLE (On-Demand) |
About the class
Diese Yoga-Session ist für das 2. Trimester (4-6. Monat) konzipiert. Sie dauert ca. 40 Minuten. Die ersten 20 Minuten finden im Stehen statt. An dieser Stelle möchte ich nochmal darauf hinweisen, dass es noch wichtiger als sonst ist, dass du auf deinen Körper hörst und liebevoll mit dir umgehst. Wenn du spürst, dass du Pause brauchst oder das du das Video stoppen möchtest oder auch eine Übung länger machen möchtest, dann mach das BITTE. Es geht hier um dich und um dein Baby. Du weißt am Besten, was gut für euch ist. :) Ich wünsche dir/euch viel Freude mit diesem On-Demand Video und nur das BESTE für das 2. Trimester. Love, Sophie
About the trainer/teacher
Sophie hat durch Yoga zu Akzeptanz & Zufriedenheit mit sich und ihrem Körper gefunden. Sie praktiziert selbst seit über 10 Jahren und hat mehrere Ausbildungen in dem Bereich absolviert. Ihr Ziel ist es, Yoga vor allem für dick_fette, mehrgewichtige Körper zugänglich zu machen. Denn Yoga is for every BODY!