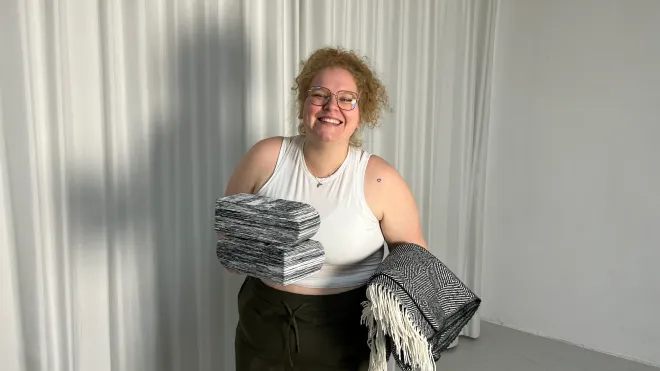 Yoga für Einsteiger*innen
Video
Facility/Studio
Sophie's Safe Space - Yoga is for every body.
Availability after purchase
Unlimited availability
Price
17.00 €
Single ticket
95.00 €

/ month

Mega Happy Yoga ♡ ♡
About the class
Diese Yogaeinheit ist wunderbar für dich geeignet, wenn du mit Yoga anfangen möchtest oder einen sanften Wiedereinstieg finden möchtest. Als Hilfsmittel benötigst du 2 Blöcke (o.Ä.) und eine Decke. Wenn dir eine Haltung schwer fällt oder du merkst, dass du an deine Grenzen kommst, dann bitte verurteile dich nicht. Versuche liebevoll mit dir umzugehen und mach eine Pause.
Wenn du Fragen zu dem Video o. Ä. hast, dann kannst du dich immer gerne an uns via E-Mail an sophiessafespace@gmail.com wenden.
Love, Sophie
About the trainer/teacher
Sophie findet durch Yoga immer wieder zu sich und ihrem dicken Körper zurück und hat dadurch gelernt, sich wohlwollend und liebevoll zu begegnen. Diese Erfahrungen und ihr Wissen möchte sie gerne an andere Menschen, vor allem mehrgewichtige Menschen, weitergeben. Sie selbst praktiziert seit 2013 regelmäßig Yoga. Sie selbst praktiziert Hatha Yoga seit 2013 und hat mehrere Ausbildungen absolviert.