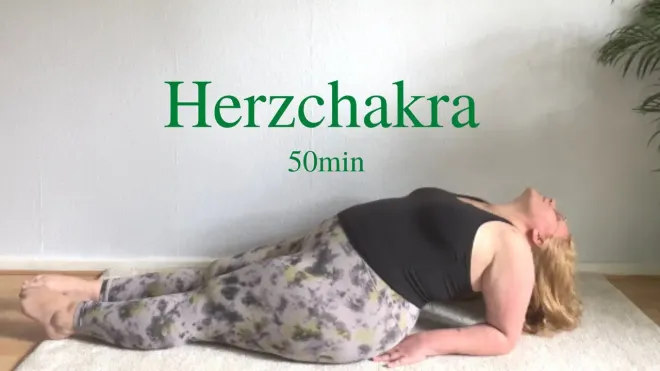 Herzchakra (Anahata)
Video
Facility/Studio
Sophie's Safe Space - Yoga is for every body.
Availability after purchase
Unlimited availability
Price
| | |
| --- | --- |
| 179.00 € | Yoga Fortgeschrittenen Kurs - Dive Deeper (On-Demand) |
About the class
In dieser Session wirst du lernen, dein Herz (auf körperlicher und mentaler Ebene) zu öffnen. Du startest mit auflockernden Übungen, gefolgt von Krieger-Haltungen, die dir Stärke und Vertrauen geben sodass du dich in der 2. Hälfte dieser Session loslassen und hingeben kannst.
Das Herzchakra liegt exakt in der Mitte der sieben Hauptchakren und ist die Brücke zwischen den unteren und oberen Chakren – die Verbindung zwischen den weltlichen und spirituellen Ebenen, zwischen uns als Menschen und uns als Seele. Die Themen des Herzchakras sind Liebe, Vertrauen, Hingabe, Schmerz, Trauer, Vergebung und Karma.
Ich wünsche dir ganz viel Freude und ein offenes Herz.
Love, Sophie
About the trainer/teacher
Sophie hat durch Yoga zu Akzeptanz & Zufriedenheit mit sich und ihrem Körper gefunden. Sie praktiziert selbst seit über 10 Jahren und hat mehrere Ausbildungen in dem Bereich absolviert. Ihr Ziel ist es, Yoga vor allem für dick_fette, mehrgewichtige Körper zugänglich zu machen. Denn Yoga is for every BODY!